Home
Great Y Comics is an independent Comic Book producer, from Great Yarmouth on the East Coast of England. Comic material created is available to view for free online, with no advertisements; with the flagship product being the SnakeByte Series – an action-fantasy series following the adventures of magical fighter Marcus Vipersnake. Also included is the tie-in Lore selections; such as the Timeline of Events, the different fighting styles, and the denizens featured in the comic. Other on-going projects are listed below, but all projects (completed and still in progress) featured in the All Projects section. Thank you for visiting Great Y Comics!
facebook/GreatYComics - twitter @GreatYComics - Instagram @GreatYComcis - Youtube.com/GreatYComics - patreon.com/ElvisDudley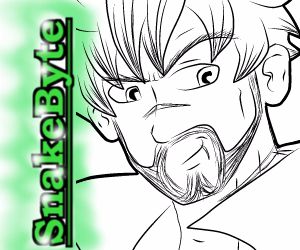 Current Chapter: Chapter 9
Sketch...................... 065%
Pen........................... 051%
Colouring.................. 051%
Support the Site
Click here for all the Novella and Lore works for the SnakeByte Series!