Old News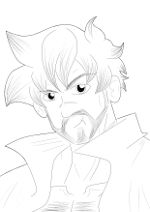 All the old news from Great y Comics! Not sure why you'd come here, but hey, to each their own. :)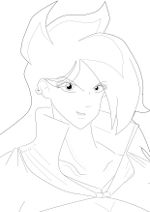 August 2018 - Got 'em.
Right, so the Publishers are all sorted – all paid for, all designs done, just waiting for finalisation and we should be printing … well, now. Next was going through all the Chapters from 1 - 5, and doing a meticulous spell and grammar check – because once they go to print I don't want to have to change them. Obviously, this took up way more of my time than I thought it was going to so June-July-August was just a slow burn in the entirety. But now, it'll give me freedom to get back on track starting September, and I've been doing just that. Chapter 6's Novella is going to be pretty top-heavy, featuring a tonne of Kyrsten stuff involving the Thurstbawn Refuge and the "Journals of Sabre", so that's really fun to write about. Comic-wise, I'm going to go all out (as best as I am able), to try and get Chapter 6 finished as soon as possible, because I really, really want to be starting Chapter 8 for the New Year, as it shows the return of Kyrsten to the Comic's pages – but that's not to say I'm just going to breeze through it. You see, these next two chapters, 6 and 7, feature the first appearance of Kendrala, who is going to be a massive antagonist in the SnakeByte story in all our years to come, and I worked really hard on her backstory and design, the whole "why is she like this", and it'll really put Vipersnake own motives into perspective as the chapters go along. Plus there's some great one-liners coming up that I really like. Also, I've been ploughing away with the rest of the story, making sure everything sets together nicely in the long run, but I may well be looking to bring on help to get everything ironed out. Let's just see how the books do first – I'll let you know when they come out… as soon as they do!
July 2018 - Publishers...
With July now all but done, here's the bi-monthly report of the goings on here at Great y Comics. The main goal this month was sorting out a publisher to get everything printed into two collections (Chapters 1-5 of both the Novellas and Comics) and I've done just that! Having located a suitable publisher, UK Book Publishing, I'm aiming to have the printed versions of each available to the public by mid-to-late August. This did mean that i had to go through my work with a fine tooth comb, making sure that no grammar or spelling mistakes slipped through the gaps, and so had to take a break from work on the main comic to compensate, but now that that's all done - Comic production will up at two per week as usual!And that's been the bulk of my focus for this month. Though, i have been perfecting the designs for upcoming characters Kyrsten, Peter Ryan, and Kendrala - as well as future characters for arcs quite a way away. The other side projects took a little respite - no surprise there- but I'll be back to working on them come August, so touch wood I may get another Two in Mind or a Lore package out. Plus I've also got a few tricks left up my sleeve for August ;)
June 2018 - Book 1 complete.
So with then end of June, I can now say that SnakeByte Book 1 is complete! All the comic pages from Chapters 1-5 are up on the site, and every Chapter's Novella is up on our Patreon - it's all done! This was indeed a good end to the month.Now I'm back into the creation seat full time, with Chapter 6 being updated as we speak. It's going to be an action chapter, and because of that it's going to be a 22 page chapter rather than thirty. The reason behind this is because I was looking into it and to make all of the books have the same number of pages (or as near as I can get), I'm going to have three of the chapters be 20-25 pages, and two chapters being 30+, which being which depends on what's going on within the chapter itself. For example, Chapter 6 is going to be the setup to the Kendrala fight so it's going to be 21 pages long, which means I'll have another Chapter out by September. Then, if I work really hard, I can squeeze Chapter 7 (which will be my longest fight scene so far) just before the end of the year. That's the aim anyway.As for everything else, it should also be appearing during July, thanks to my newest schedule, and touch wood I'll be flying ahead this upcoming month. The most major news for the end of June is, now that I've gotten a collection of work together, I can make the move to start selling Printed versions of the Comic and Book, so I'm currently also working on finding a suitable publisher to allow me to do so (starting locally and working my way out of East Anglia) - so wish me luck there.
May 2018 - Chapter 5 is done!
At least, the comic side is ;)Yes this was a strange month, everything seemed to grind to a halt and I'm not entirely sure why. I mean, I KNOW why - it's a one man show after all - I'm not sure what happened though. It just flew by!Regardless, Chapter 5 of the comic is fully up now, and as of today (29th) I've only got three more pages to write and five profiles left to do on the Novella side of it, so early June should have that show up.Another change you'll notice is that there is no shop on the site right now - just something I'm putting up with for now - so the main way to support Great Y Comics is via the Patreon and Deviantart pages, which you'll see plastered all over the site. Aside from that, it looks like everything will be progressing swimmingly as we enter June.April 2018 - The freaking Show is up!It's here! Finally, after all this time, my show is finally up!Well, the intro to it is at least. You'll see that, as I said, instead of going for animating everything as intended originally, I've gone for stills. Granted, it doesn't look as good as it might have if fully animated, but I realised some time ago that I'm not an animator (not by a long shot!). Luckily, this works out in my favour, as the stills can be recycled over the videos and so allow me to crank out lots of content for the You Tube channel, so I'd say job well done!For May, look forward to the completion of Chapter Five in it's entirety, as well as a few new things added to the store!
March 2018 - The updates
Welcome again to the monthly recap, the going ons of Great Y Comics. While, admittedly, I may have ha done too many balls in the air at this time, I've been keeping both the Chapter 5 Comic and Novella up to par - missing updates but making up for them - a mix of personal life flooding over into the work-life, you know the drill. Anyway, we're almost complete with Chapter 5 with only 12 more pages to go, so this time next month, we'll be into the Kendrala Arc of the Comic. Aside from that, I redesigned the Avaricious titular character, Rio, to fit more in with my whole SnakeByte style - and she looks better than ever. Don't worry, i also updated all of the Avaricious Prints, plus I added a couple of "Bonus" ones in both the Novellas. I also had to change Sparky's age from 15 to 16, just so Avaricious fits in with the events of the overall story better - but Rio's age was fine so no change there. Speaking of which, I have what i like to call the big Book of SnakeByte, which is a detailed plan of the events of the SnakeByte series both in the past with Vipersnake and the present with Kyrsten, so I did spend a bunch of time working on that over the month, just making sure everything made sense and I knew exactly where the comic was going next. Plus, you know, if I get hit by a meteor or anything, there's still something for whoever to work on, so that puts my mind at rest ;)Elsewhere, I'm just chugging along as best i can - the video is continuing to be my most hated project ever, I just can't seem to pull my finger out and get the bloody thing done, Avaricious is almost ready - in fact I've just put up a new sketch pack for the series, and the Lore things are shuffling to completion too - but as i said, I spent time working on the story rather than them so...
February 2018 - Novella 4 is out!
Oho, with the month of February comes the month of content uploads! First off, I've uploaded the fourth Chapter's Novella - this one I'm super proud of because not only do readers get the story and learn more about their favourite characters, but there's a heaping of hidden lore in there to make you go - oh I didn't know that! - Love it. Of course, the comic is coming swimmingly, I said before that it is going to be a dialogue heavy one, but I think it's for the best, just having people punch each other all the time is too much, it lets everyone catch their breath. Plus, we're learning a tonne about both sides in this comic, and the politics of Zenith Earth that follows suit, with Sabre making his debut after being a mysterious character for so long. As a personal note, I love writing Julina and Sabre - just because how opposite the two characters are and yet at the same time they have qualities that are almost perfectly the same. Good times.Speaking of writing, the Chapter Five Novella has overtaken the Comic production - like the plan was all along - so don't be surprised if it comes out waaaay before the end of the Chapter Five Comic, although I've kept to my two-a-week upload thanks to my schedule. Who cares if I have no personal life! Seriously though, I have been getting so much support this year, especially from my sister Tabbie - who is going through my stuff and editing out any grammar/spelling mistakes that I might have missed, a massive job but one that lets me spend time on other things - so massive thank you there. I also want to thank my happy band of fans who keep coming back, either liking Great Y Comics on facebook or just coming back every so often to check on updates - thank you. It might not seem like adding a like or visiting a webpage is doing anything, but it really does help. And you know, for those who may want to give a little more support *cough* *cough* plug *cough* *cough*So the next release looks to be either Avaricious mission 3 or the Brewlor Manor Lore Pack - both of them are teetering on being completed (Brewlor Manor a little more so). Aside from that, it's business as usual - Prints are being drawn, the comic is being sketched, Novellas are being written - all-in-all, not bad.For my other little projects, the video will be out this month so that's a massive plus, as you know it'll be mainly a device for attracting more fans from the internet, so it won't take up much of my time that I can be spending on the comic (for example). The Style I settled on was a kind of coloured-storyboard-sort-of-thing, so not animation in the end. But hey, it kind of fits in with my whole Comic persona so... sure why not ;)The murder mystery novella that i was playing around with has a nice base - but for now I'm going to put a pin in it and concentrate on getting other stuff out, clear some room on my plate. That's not to say that I've given up on it, as I have a way it can fit into the SnakeByte story, which automatically makes me want to do it more, focusing on the Knights of Zenith Earth - a name that floats around the series here and there - but like I say, I won't be fully committing to it for a while yet, at least until the comic/novellas are including the Knights more.Well that's all for now, so thanks for stopping by!
January 2018 - Happy new Year!
Well we're back, another year, another update, another Comic ready to go. First, we have the completion of Chapter 4. I tried to get it out for Christmas, problem was that once I finally finished the penning of the comic I had to wait for the colouring section of the company to finish colouring in the eleven page update. That's when I realised, wait - I'm the colours guy too! An idea for this coming year is to expand to include another artist/writer/colour-er so I'm not having to do everything myself, but that's still another of my little in-process ideas that I can't confirm will happen sooner nor later.In SnakeByte News, Chapter 5 is already underway, and it has my favourite cover page yet! I changed the secondary upload time from Friday to Saturday, just because I find my Fridays so busy lately that I don't get the time to upload - which should help me stick to schedule slightly better too (touch wood). I love this chapter. This is my favourite so far, because it's another dialogue heavy chapters that sets everything up - it's like the end of the tutorial and from Chapter 6 we'll be in the main game. This time around, we're going to get to see the Enlightened, get a lot more info on Soul Energy usage (a little bit of repetition for those who've read the Novellas/Guide), and of course we get to meet Vipersnake himself. I'm having a blast writing this thing, and even the designs of the Enlightened have come out great. Methinks another Sketchbook is on the horizon.In case you're not aware, my writing schedule not only contains the Novellas that accompany the Comic chapters, but also the lore behind SnakeByte, plus refining and writing the "story" (everything that is going to happen in SnakeByte is already written down, though a great deal of it is admittedly bullet-points before i go and expand on each, so I'm constantly adding more details as I think them up, or removing things that get a little too "out there".) Of course, I'm also my own creative team and editor so I'm never short of work to do, but hopefully this gives you an idea of why the Novellas are running late. On top of this, I'm also doing the Avaricious story, and the tie-in with SnakeByte that is coming up in this new story (the cover of which I'm really happy with - still need to colour in though...).Fear not though viewers! While everything is chugging along rather than flying, the Comic (which is why most of you even come here I assume) will be regularly update or updated to the best of my abilities. On the subject of additional things for the SnakeByte Series, I'm playing around with a one-off murder mystery novella just something that covers the Knights of Zenith Earth and where they come in to play a more major role in the comic's story farther down the road - but again this is just a little idea, I'll know for sure if I'm running with it the next time I post a big old update message.Finally - this Youtube show, am i doing it or not? I want to so badly, I've done my script and every so often I doodle out a few more frames of animation - but it's sooooo tedious. Honestly, hours will go by in seconds and then my alarm will go off to tell me to start something else and I find myself thinking, "I've barely done anything, where's my time gone!?" An idea floating around is that i go with still pictures like other Youtubers do, to save time, which is probably the way I'm going to go at this point but who knows. I've still got to figure out how to convert an animation to a video to upload it in the first place ;)... and then I'll have to manage a Youtube channel too. Oh god...You know what else? I really am going to make an effort this year to use my social media accounts to actual benefit. I'm still going to use them to tell everyone when updates are done, but I'm going to try and make more posts and whatnot. I mean, how hard can that be?
November Update: Past due!
Happy Anniversary Great Y Comics! We turned 2 years old on the 9th, and to celebrate I spent the run-up to the month going over all the old mistakes and updating the Prints. For example, we turned the old Serra print into one with her Soul Energy. Plus, we fixed the grammatical mistakes within the Novellas, most importantly we've re-done the entire Avaricious story so that it ties in better with... where ever it is going ;)
We were supposed to upload the show to Youtube for the anniversary date, but I suffered from a sore throat to prevent me from recording the dialogue (at least to a standard I'm happy with), but it looks Like we'll be able to squeeze it in before the end of the month! Currently, I'm working overtime to get Chapter four fully finished before Christmas, as it'd be nice to start the New year with a new Chapter. Remember kids, even when you don't hear from us, we're always working.
September Update: Return of the Update
Oh what's this? No, it cannot be! The Chapter 3 Novella is up and in the store right now! Golly, this can't get any better... oh, wait! We've also got the Guide to Zenith Earth uploaded too! Actually, I am over the moon that part one is finally up on the site, as it just took so long to do, but i loved doing it nonetheless. When you read it, you'll most likely pick up on when SnakeByte used to be a game idea, as it reads similarly to a Game's Manual - though obviously it had to have a good ol' rewrite to make sure everything synced up - and I am more than pleased with the results! I did have to split in twane just because I would have something to upload not to mention the size of the file would be way too big for the store to handle.
So what's new for September? Firstly, in terms of the SnakeByte Comic, chapter 4 is coming on brilliantly, and is set to be completed by the end of October (though who knows, it might be sooner). Meanwhile, Chapter five is already 10 pages fully sketched - and is the end of the SnakeByte Prologue. I know what you're thinking, Chapters 1-4 are just the Prologue? Well hold onto your seats boys and girls, because Chapter 5 introduces the official Main Character of SnakeByte - but ooh, I've said too much ;)
Avaricious is chugging along happily, in fact I've put up a little progress tracking for it too, so you can get some idea of how long until the next Avaricious story is uploaded. We're also going to do more Avaricious Prints, because I always need an excuse to draw Rio in exaggerated poses. Sue me.
The Lore side of everything is going to be slower, as I said, I'm only doing one afternoon a week on it - which is far less time than I want to spend on it but I will literally fall apart if i stretch my time any further.
Speaking of over-stretching, I'm setting some time aside to provide some Gamewave with some artwork, so make sure to stick around their channel for that.
End of August Update: The Update-ening
So, as usual, we've been quiet for a couple of months, but in this time it has allowed me to go full-steam ahead with the Comic, with Chapter 4 completely sketched out and almost halfway penned and coloured already! Unlike our usual chapters, Number four marks the beginning of the 30 page chapters - as they allow me to get in a few more juicy details while we switch back and forth between the Marcus of the Vipersnake Clan and Kyrsten stories. In other comic related news, Sketching of Chapter 5 has already been started, meaning that this time they'll be no delay between the end of Chapter 4's completion and the start of Chapter 5 uploads, with the script already finished. Chapter 3's Novella is almost there, I'm as this minute (23/08/2017) am writing the character profiles - which is always a joy to do, but it does mean that i have to double-check with all my lore and timelines exactly where the characters all fit in (like I had to writing Thered and Tornen's profiles).
In other news, the site had been given a lovely new look - and a lovely new background of Zenith Earth, designed by myself because I'll have no-one help me muhahaha! Avaricious has also made a new appearance, with a brand new short story ready to be viewed in the shop, as well as a few little pics to go along with it.
What I will say is that now I'm spending the majority of my time working on the comic (either the comic itself or the Novella) every day during the week (and for a couple of hours at the weekend), which means work on the Lore, Prints, and the dreaded Youtube show has slowed right down, I'm only working on them for about three hours a week now - so that'll take longer for these to come out. The thing is, I'm simply too stretched over the entire project, and spending a day on each was what was causing the delays with the comic in the first place, and I'd rather the main stuff come out on a timely schedule and the rest be little tidbits as we go. You understand.
Oh, and a Happy birthday to my brother - whose Youtube stuff is going very well from what I've seen. Big thanks to any of you that wondered over there and gave him some love, maybe you might want to go wish him a happy birthday? Go on, do it for me :)
Beginning of June Update
So this is what I was talking about, we're going to do a long post like this detailing exactly what we aim to do and at the end of the month what we accomplished (like a checklist) rather than a tiny post every time we update the site.
As you can see, Chapter 3 is complete - Huzzah! - though the Novella hasn't gotten there quite yet. This is due to the Novella following the events of the world, whilst the comic follows Marcus/Kyrsten which means all the additional details are slightly time consuming. So by the end of the month - Novella wise, we're looking to have Chapter 3 completed and ready for sale, and Chapter 4 will have been started. In terms of the Comic itself, I'm already hard at work with Chapter 4, having been sketching my arse off, though I would judge that the next upload will be next week (16th June) - leaving the Tuesday update - just to give me a chance to get ahead of the deadline. I've made the mistake beforehand of predicting when the comic chapter will be complete, so I won't say anything there, but I aim to have at least a quarter of Chapter 4 fully sketched and possible penned by the end of the month.
I've been saying for a while that I wish to break into Youtube, and our animated show is still in the works, though I'd love to get it uploaded by the end of June. I may add another "progress tracker" once the first show is complete to keep you all updated with how it is going. Frankly, once the first show is complete, most of the "props" and animations can be recycled to allow me to produce the show quickly (I have thought it out). Oh by the way, there's a fun little show on Youtube named Gamewave - run by my brother - who could use some support, so let him know I sent you. Who knows, if enough people go and check out his channel, I may run another discount offer ;)
The Lore series, my personal favourite pass-time that doesn't involve drawing, is really coming on. Currently, we're at 87 pages, each stuffed full with information on what Soul Energy is, the races and players in the comic, a huge amount of detail into cultures and the warriors of Zenith Earth - and finally a spell-book of all the different "Schools of Magic" that the characters can learn. This will be ready for sale by the end of the month, I mean I am literally in the final stages of it as we speak... er type... read? Whatever. Of course, in terms of Written work, the next Avaricious update is closer than you think - I've been meaning to update Rio and Sparky's story for a while now, especially as they are getting very close now to their link with the SnakeByte series. Can you say, cross-over?
Finally, I'm looking to add a few more Prints to the store. Firstly, I am going to add each of the Chapter Cover pages as a print each (fully coloured, no words) and make them look really nice, after all I love drawing those and know you all would like some more Prints, so why not. We're also looking into adding some more Character Prints... but don't hold your breath for those added this month. I do have to sleep at some point.So that's it. I have my objectives, all you guys need to do is sit back and relax. Also buy my stuff... or support me on Patreon.